Immigration
Our private office can provide clients with assistance on relocating to Switzerland and the UK, obtaining British or Swiss citizenship.
We work closely with our experienced lawyers in immigration law at Geneva and London, in order to provide clients with quality immigration advice regarding their relocation to Switzerland and UK.
Whether it is your intention to study, work, invest, or join a family member here, between us we will handle your enquiry with tact and attention. Whatever your needs are, they will ensure that the answer will be in compliance with Swiss, UK or European law.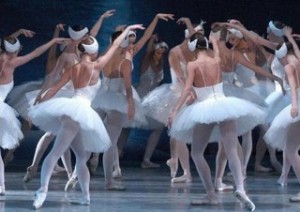 Private Office
Private Office provides clients with the full spectrum of services they require when moving or acquiring a new home. These include school placement and relocation, immigration, recommending local restaurants, gymnasiums, tennis club or spa, investment and tax advice, property maintenance, insurances, medical care advice, travel and concierge services.
Private Office clients are provided with a dedicated employees, from the multi-lingual team, and exclusive access to the finest properties for sale or letting, including off-market properties not available on the open market.
Finance and Taxation
Having years of experiences in this field, we can advise in the banking, financing and taxation topics :
Requests for extra time outside of the tax administration period
Computerized tax returns issued in duplicate
Estimating your tax remittance
Monitoring your tax assessment charges
Additional tax benefits
Fiscal advice and additional tax benefits
Negotiation with the tax authorities
Accounting Geneva
Tax formalities on the subject of double taxation agreements
Assistance with and solutions for monitoring tax affairs, or for instigating
legal proceedings
Tax planning for Financial Wealth Management
Tax planning for inheritance
International tax planning
Education is the most important issue for our young people, every child deserves the best education for a bright future.
We do everything to assist children for a better education adapt to her/him.
We help you in the selection of school, university and other private institution in UK and Switzerland.
Some of our employees have lots of experiences in travel field, and we work in partnership with several local travel agencies – one of the top travel management companies in Switzerland and the UK.
They are fast and flexible and offer an unparalleled range of travel services. Our specialists understand the needs of the modern traveller. Whether you are travelling for business or leisure, we the knowledge and expertise to organise all your worldwide travel arrangements.
Effective implementation will improve your business results.Leman Swans's strategy implementation solution enables you to implement change quickly and efficiently through people.